Cullinan Appraisal & Realty provides complete appraisal, consulting and brokerage services for San Benito, Monterey and south Santa Clara County for all segments of the market, including agricultural, commercial, industrial, residential and multi family properties.
Contact us at 8316377567 to find out how we can assist you with your real estate appraisal needs today.
Michael Cullinan, the principal appraiser is also a qualified expert witness in San Benito, Santa Cruz and Monterey Counties and has qualified as a court appointed referee in complex partition assignments/cases.
Lenders, real estate agents, attorneys, CPAs and homeowners should contact us for:

• Farm/ranch appraisals
• Recreational ranch appraisals
• Expert witness testimony and divorce settlements
• Partition assignments
• Commercial, multi family or industrial appraisals
• Retrospective appraisals for estate valuations

Even though appraising becomes a more and more complex task every year, we're able to keep our fees reasonable yet always meet or surpass our clients' expectations by relying on technology. We also know that no matter where you go, service is the primary reason a client comes, goes, stays or refers others. We treat our customers as we'd want to be treated ourselves whether we're meeting face to face, on the phone or sending e-mail. Finally, what it comes down to is simply an unsurpassed experience and local market knowledge and expertise. Experience first hand why we're different. Call today.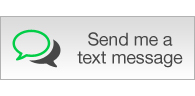 There was a problem returning the RSS feed.